US Navy Compression Pumps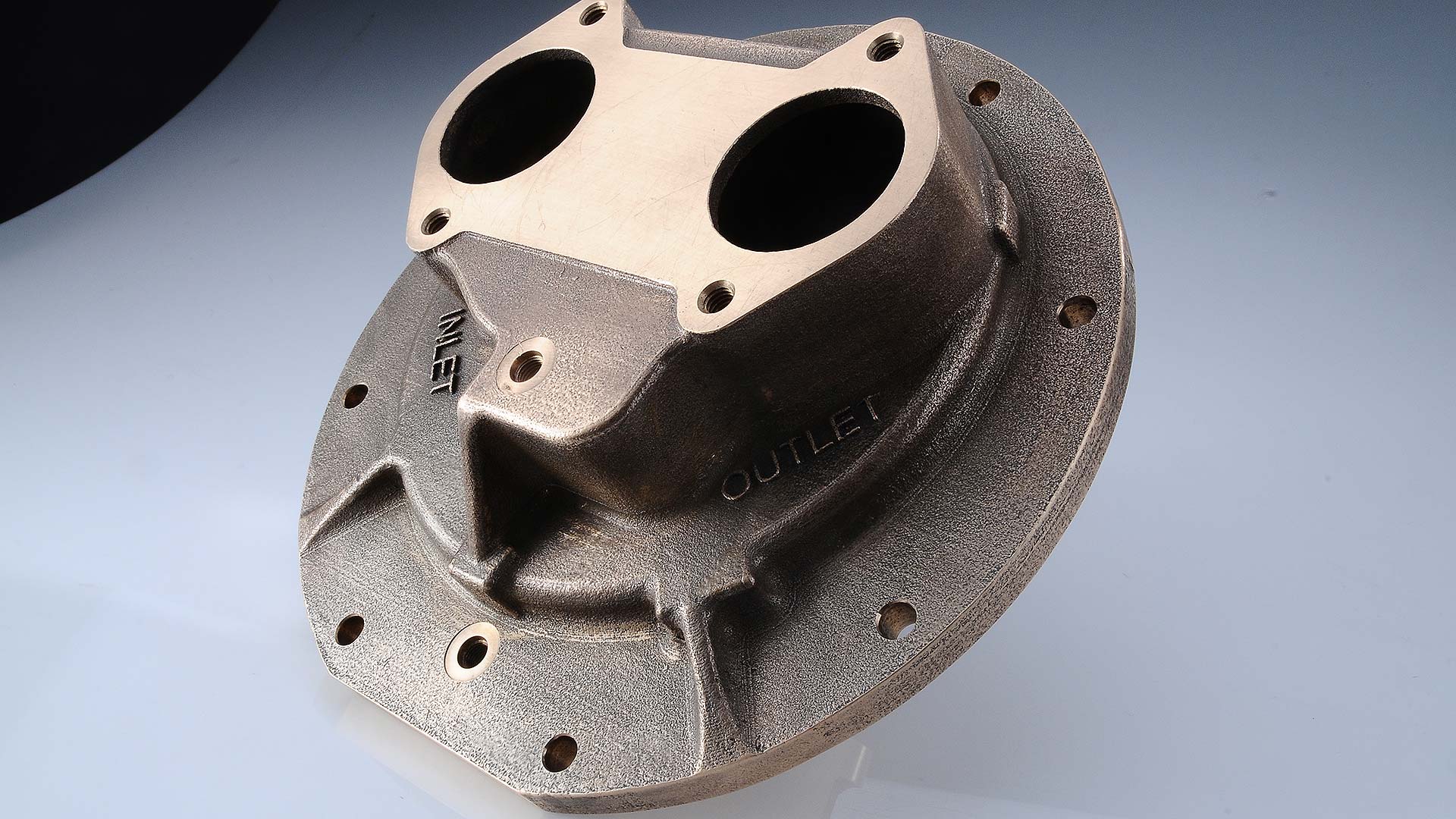 Taking a 51-week lead time down to 8 weeks while reducing cost for production
Reverse Engineer Compressor Pump Castings with 43 Week Reduction in Lead Time and 40% Cost Savings
OEMの見積もりでは、1個あたりのコストは29,562ドルで、51週間のリードタイムが必要でした。

Customer Challenge
米海軍対潜戦センター(NUWC) - Keyportでは、オハイオ級原子力潜水艦に使用されているバキューム用コーンの鋳造部品が必要であることがわかりました。供給系統に在庫は1つもありませんでした。OEMの見積もりでは、1個あたりのコストは29,562ドルで、51週間のリードタイムが必要でした。
The Solution
The final castings were delivered to NUWC Keyport in 8 weeks for a cost of only $18,200 each. NUWC Keyport reverse engineered the castings in order to create 3D CAD files, which were used to print a sand mold package with the ExOne digital part materialization process.
ExOne's Competitive Advantage
Additive manufacturing offers significantly shorter lead times and reduced component cost.


ExOneについて
ExOne additive manufacturing technology uses threedimensional printing to create complex molds and cores directly from 3D CAD data for a variety of industries, with accuracies of ± 0.011 in. or ± 0.3mm. The ExOne process achieves geometric complexity and scale unmatched using conventional casting techniques. The process produces accurate, uniform cores and molds rapidly, significantly reducing lead times.